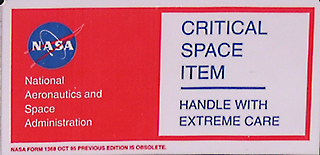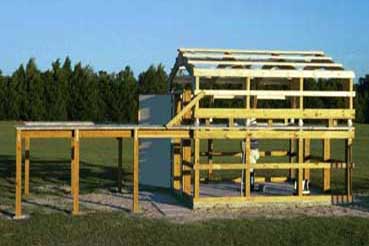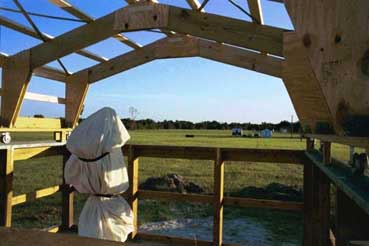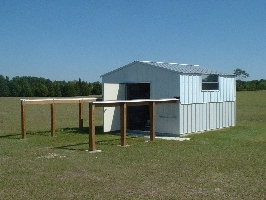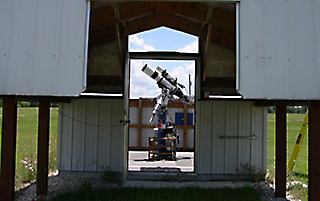 AC wiring, variable 4watt red lights tucked in each corner, shelves, radio, a small desk built into one corner, wall to wall carpeting, and foam rubber foot relief ˝" thick surrounding the pier makes a very enjoyable observing experience. Next, the CCD camera and my dream observatory will be complete.
I would like to take this opportunity to thank my all neighbors for their help, knowledge and encouragement without which I wouldn't have nearly as nice an observatory. Thkx guys, it was fun.



If you're wondering about my hieroglyphic image and motto, "May He Go Among The Imperishable Stars" it's a quotation from a Theban Tomb Text, ca. 18th Dynasty (15th century BCE), from Thebes, Upper Kingdom, Egypt. Probably Medinet Habu, Mortuary Temple of Ramesses III. It's part of a prayer chanted while mummies were transported to their tombs. I think this makes a perfect statement and "well wish" to everyone into astronomy.


"May he go forth on the sunrise boat.
May he come to port on the sunset boat.
May he go among the imperishable stars.
May he sail on the boat of a million years."

- Book of 'Going Forth by Daylight'.